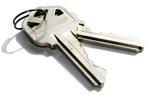 Buying from the listing agent is 
not usually in your best interest!
In Ontario, agents are allowed to list a property AND sell it to the buyer. In many other locales, this isn't allowed. When an agent lists a property they are promising to work completely in the interests of the seller. If you, as a buyer, work with the listing agent only, they have a greater responsibility to the SELLER, not you. They are required to disclose your comments/criticisms about the property to their client, the SELLER.  This relationship extends to every agent working for the same brokerage as the Listing Agent. This is why 'multiple representations' requires paperwork, and your approval....because it can become a minefield of conflict of interest.
Whether you're a first-time home buyer or an experienced investor, I'm committed to guiding you through the buying process. There are many important questions to consider when purchasing a home. Avoid time-consuming and costly mistakes and put my experience to use.
To get the ball rolling, all you need to do is fill out the form below or simply
get in touch
and I will help you find your dream home!